About Company
We always understand your business, your business process and
which solution suits and can fulfill your business needs
Silver Touch Technologies is a leading and globally recognized IT Solution Provider and currently at the forefront of Digital Transformation & Emerging Technologies to serve the customers across the world.
Since its establishment in 1995, Silver Touch Technologies has been endowing its clients and enterprises with its innovative IT Solutions. Our team of experts from all walks of applied sciences work together to deliver the organisational intelligence.
Silver Touch Technologies firmly believes in integrating the skills with our client's needs and achieving the accurate results. We have developed our own performance measurement systems that support our clients through the process of software development.
Our approach of implementation of innovative technology and enriching it with a user-friendly experience. We are nourishing our skills with the adoption of emerging technologies and digital transformation. Our endeavor is to make our clients happy and provide them the best technological solutions built on Robotic Process Automation, Artificial Intelligence (AI), and Cognitive technologies, ERP with huge value in various areas of current global organisation.
Vision
To become leading in Digital Transformation and help our customer to improve efficiency and productivity by implementation of Digital Transformation
Mission
To help organisation implementing Digital Transformation and improve efficiency and effectiveness
"As the giant enterprises are welcoming new innovations, Digital Transformation is the NEW NORMAL in future Information Technology progressions"
,,
RPA, Robotic process automation is one of the much-talked about emerging technologies and is the form of business process automation technology based on the concept of software robots and Digital Workers. Unlike the traditional workflow automation process where the automation tools are developed and integrated with back-end system using APIs, RPA systems develop a list of actions by simply observing the user within GUI, and then performing the actions to automate the process by reiterating or repeating the same tasks within the GUI.
Robotic process automation tools have strong technical resemblances to GUI testing tools. This tool allows automation within GUI and does the same actions as demonstrated by the user. For example, we can say that RPA tools can read the data from PDF, received in email, extract the data from PDF and then input the same in CRM or ERP or any other system application or database.
Silver Touch Technologies has set up the state-of-the-art Centre of Excellence (CoE) to Implement RPA at enterprises. Being RPA-CoE, we streamline the automation programs and its capabilities. Ensure that the Bots, Infrastructure and check the reusability across organisations and enforce RPA best practices across organisations. Being leader in Software Development Solutions and Services since decades, we endeavor the digital transformation solutions with ease and expertise.
We are at the forefront of Digital Transformation and are currently working on all new emerging technologies like Robotic Process Automation, Artificial Intelligence Machine Learning, Big Data & Analytics, and IoT.
We are accredited SAP Partner specializing in the implementation, support and development of SAP Business One, with noted functional and technical expertise in various business sectors like retail, manufacturing, distribution and wholesale sectors.
Silver Touch Technologies is accredited with CMMi Level 5 Rating and is certified with ISO 9001, ISO 27001, and ISO 20000 standards for its quality in wide range of software and infrastructure solutions.
Silver Touch Technologies: Facts
0

Qualified IT
Professionals

0

Years In
IT Industry

0

Successful
Projects

0

RPA Consultants,
Experts

0

SAP Business One
Implementations
Leadership
Mr. Vipul Thakkar
Chairman & Managing Director
Mr. Jignesh Patel
Director
Mr. Palak Shah
Director
Mr. Minesh Doshi
Director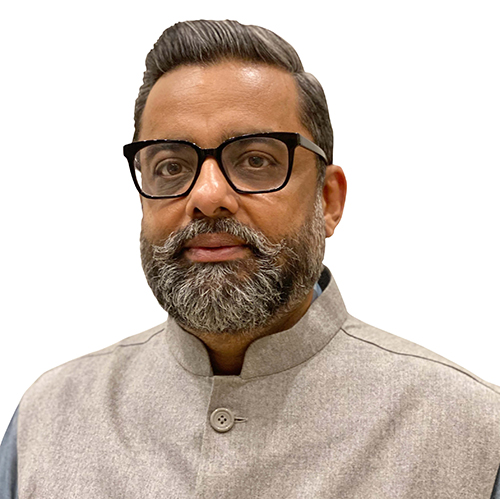 Mr. Himanshu Jain
Director
Mr. Kunjan Jasani
Director