SAP Business One cost depends entirely on various factors as SAP ERP software is developed as the industry standard. It depends on the industry's needs and requirements. SAP needs customization as per customer uses so, SAP B1 ERP software price is always negotiable as per each business fit requirements.
Though the pricing might differ, we at Silver Touch have tried to include the entire SAP B1 pricing guide Canada in this blog. It becomes easy for you to understand an estimation about how much does SAP B1 cost in Canada.
The changing requirements and emerging competitors have put startups and small businesses in a vulnerable position. To change the position of startups and SMEs, SAP Business One has come to the rescue for dealing with the competitive scenario with the most reliable ERP solution as per your business needs in Canada. As SAP B1 software is developed keeping the SMEs in mind, so SAP B1 price also remains within their budget.
Let us discuss the cost of SAP business one ERP Solutions cost and its effects in detail.
Factors that Affecting SAP Business One Cost in Canada
SAP Business One is one of the most scalable, reliable and powerful SAP ERP solutions that has helped many startups and SMEs to grow their business. It means that you can easily add a license anytime. Let us understand what factors decide the cost of SAP Business One in Canada.
License Cost and Type
The price of SAP B1 in Canada varies depending on the SAP Business One license type you want to enhance your business. There are a few types of SAP licenses available to choose:
On-premise license- you can make a one-time payment and receive perpetual license for your business.
Subscription license- you can opt for an SAP subscription license by paying a monthly fee per user. However, you will need to renew your SAP Business one license subscription every year.
Number of Users
The total number of users of your SAP B1 solution is one of the major reasons that affect the cost of SAP pricing. The more users you add to maintain the business, the higher the cost will be of SAP Business one software.
Implementation
The SAP ERP business partner will implement the solution to your business. It is advisable to consult the SAP B1 partner to ensure hassle-free and smooth performance. A certified SAP service provider will offer training to use SAP effectively and can help to reduce SAP Business One Price as well.
Hardware Specifications
SAP Business One pricing in Canada will differ from business to business depending on the hardware required for the business software. If you are already an existing system compatible with your required SAP B1 software solution with the reduced cost. On the basis of the requirements, the business will select the hardware solution that is apt for the business including cost.
Geographic Location
The location where the SAP B1 software is to be deployed has a great impact and includes the cost accordingly. Since each country has its own complexity, it becomes relatively expensive or cheaper. Also, to customize the software in complex languages as per various countries will have a separate cost. However, SAP B1 supports all languages with multiple legal and fiscal requirements beneficial for any business and anywhere globally.
Add-on Products
It is natural that you might require certain alterations or modifications to your software to customize the ERP solution as per the business needs and goals. When you need additional add-ons for customization your SAP B1 solutions will need to pay extra charges for buying and modifying the SAP B1 solution.
As SAP meets all the requirements and modules that include accounting, sales, purchase, inventory, CRM, HR, etc. Some companies have developed products that help expand functionality. SAP Business One has over SAP Add-ons that you can use, but the charges will also be added accordingly.
Support and Maintenance
There is an annual maintenance cost you need to keep in mind every year. This sap business one cost may range from 15%- 23% depending on various factors like upgrading for high-performance SAP Business One software. You may negotiate the annual charges with your SAP B1 solutions provider in Canada. They might negotiate and allow you to pay in advance for several years.
Get support and maintenance timely to keep your software away from vulnerabilities and hackers.
Training Cost
The charges of training are majorly on the brand authority and mode of consultation. Remote consultation is comparatively cheaper than on-site training.
Apart from these visible sap business one cost affecting factors, there are certain hidden SAP B1 costs such as legal and government charges as per business applicable.
Talk with our SAP Consultant to Digitally Transform your Business and to Achieve your Goals with Our ERP Solution.
How Much Does SAP Business One Cost in Canada?
Considering all these SAP Business One license cost factors, the initial price of a fully-integrated SAP B1 solution is entirely dependent on the business requirements and the number of users. Let us understand the cost of SAP Business One under various stages.
SAP Business One Starter Package Price in Canada
SAP Business One has introduced a starter package for startups and SMEs with a one time cost of $1357 initially with monthly charges of $39 per user under starter package. Companies are also offered annual commitment by paying yearly subscription fees. Starter package allows upto 5 users and limited scope and functionality. It includes sales orders, purchasing, accounting and item management modules.
SAP Business One Cost Per User in Canada
The cost of SAP Business One in Canada varies depending on the type of deployment, the number of users and the specific features you choose. Generally speaking, the cost for a single user license is around $4,000 to$7,000. Multi-user licenses start at around $5,000 and can go up to $50,000 or more. Additional fees may apply for implementation and support services.
SAP Business One Professional License Cost in Canada
According to the SAP B1 license, a professional license costs you approximately $3213 spending $94 per user for a single month. You can opt for a one-year subscription with cloud hosting. If you are looking for cloud hosting services, the cost of SAP solution per user will increase.
SAP Business One License Cost for Limited Users in Canada
Limited users license has a price of $1666 for each software they use. However, the costing of each user would come to $54 per month with limited functions.
SAP Business One implementation Cost in Canada
The cost of implementing SAP Business One varies depending on the size and complexity of the business, the number of users and the range of features and modules required. Generally, the cost to implement SAP Business One will range from around $15,000 to upwards of $100,000 for a full-scale deployment.
This cost can be broken down into four main components: software license fees, implementation services, hardware, and network infrastructure, and ongoing maintenance and support.
SAP Business One Cloud Cost in Canada
SAP Business One Cloud pricing is typically based on user count, with the cost for a single-user license starting at around $80 per month. Additional users cost more, and the total cost will depend on the features and modules you choose.
For example, an additional Advanced Financials Add-on may cost an additional $25 per month per user. Generally, implementation of SAP Business One Cloud starts at $1,500 per month for a small business and can go up to more than $10,000 per month for larger enterprises.
TIP
Want to Know How Digital Transformation is Helping Small Business to Grow?
Why Silvertouch is Best SAP Partner in Canada for SAP B1?
Important Note: This blog is based on the latest SAP price list with accurate guidelines to the costs. Pricing may vary as per the factors mentioned above and also the users with each customization of the software needed.
As a reliable SAP Business One Gold Partner in Canada, Silver Touch Canada provides a 360-degree ERP solution to meet the diverse requirements of each business irrespective of the industry. We will help you with the evolutionary automation in your business operations to streamline and facilitate the management of business processes.
From license procurement and mobility to customizing and implementing the SAP solutions to your business, we provide world-class SAP ERP Solutions in Canada to migrate from ERP to SAP B1 services globally. If you are looking for a change in your business requirements with SAP B1 software, contact us.
Our experienced tech experts will contact you soon and discuss your business requirements and address the needs of your business. As a leading and experienced partner, we can assist you with:
Streamlining the procedures of your company.
Gaining better insight into your company's activities.
Making precise business judgments based on facts.
Observing increasing income and business growth.
We have 15+ years of SAP Business One experience for the installation on-premises or in the cloud. We specialize in implementing SAP B1 solutions on time and on budget.
Want to Start your Digital Transformation Journey and Implement SAP Business One with your Business?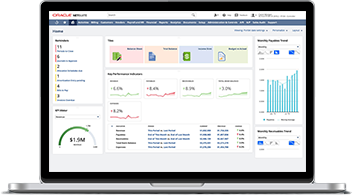 SAP Business One Cost FAQs
Q1. Is SAP Business One good?
SAP Business One is the #4 ranked solution in top ERP tools. With the proper distributor or partner, SAP Business One can be a great fit for many SMEs.
Q2. What is SAP software used for?
SAP software offers numerous business operations with a single view of the truth by centralizing data management. By providing employees from many departments with simple access to real-time data throughout the whole firm, this aids businesses in better managing complicated business processes.
Q3. Is SAP Business One an ERP?
The ERP software platform SAP Business One was created primarily for small and medium-sized organizations. Smaller businesses require ERP software to manage their operations, which is why SAP Business One (commonly referred to as SAP B1) was created.
Q4. How does SAP Business One work?
A business's financials, inventory, accounting, and customer relationship management are all integrated by SAP Business One, an ERP, to give a comprehensive picture of the complete operation.
Q5. Is SAP Business One cloud based?
SAP Business One helps small business to have more control over the operations. It is a a single, cost-effective system to handle every aspect of your small business, from purchasing and accounting to sales and customer interactions and reporting and analytics.
Q6. Is SAP suitable for small businesses?
SAP Business One helps small business to have more control over the operations. It is a a single, cost-effective system to handle every aspect of your small business, from purchasing and accounting to sales and customer interactions and reporting and analytics.
Q7. Which companies use SAP software?
Nearly every global giant such as BMW, Audi, Pfizer, DHL, Burger King, AirBnB, Accenture, etc. uses SAP software for enhancing the way they process.
Q8. Is SAP software easy to learn?
Its neither easy and nor too hard. You need to put at least daily 2(two) hours and practice as much as you can. On an average, it takes around 30 to 40 hours of learning.
Q9. Is SAP Business One Expensive?
The estimated total cost can maybe expensive for some companies. But the benefits the businesses get in return is much larger.
Q10. What industries use SAP?
SAP is used by almost all sectors of industry that haven't adopted the digital transformation yet. It fills the gap between the need for modern, user-friendly systems and their supply.
Q11. What is SAP Business One Landed Cost?
SAP Business One Landed Cost is a feature of SAP Business One that allows businesses to accurately calculate and track the cost of goods as they move from a supplier to a customer. It takes into account all associated costs of the goods, including transportation, customs, duties, taxes, insurance, and more.
Landed cost is important for businesses to accurately track inventory costs, price their goods, and help ensure profitability. With SAP Business One Landed Cost, you can easily plan, manage, and monitor all associated costs so that you can make better business decisions and maximize profits.